The Killers: The band was formed in Las Vegas by Brandon Flowers – the lead vocalist, Mark Stoermer – the backing vocalist as well as playing the bass guitar and Ronnie Vannucci Junior – who plays the drums. The Killers was formed in 2001 and their first chat topping album was released in 2004 called "Hot Fuss."
Arctic Monkeys: This English indie rock band was started in 2002 in Shefield. The lead vocalist in this band is Alex Turner and he also plays the lead guitar.
Jamie Cook sometimes also plays the lead guitar as well as the piano and rhythm guitar. Matt Helders plays the drums and Nick O'Malley plays the bass and does the backing vocals. Andy Nicholas was also one of the members of the group but he left in 2006. Their album "Whatever People Say I am, That's what I'm Not" was the fastest selling debute album for a British Band.
Radiohead: The band was formed in 1985 but their debut single album came out in 1992. The English rock band became a hit on the international scene with their 3rd Album "OK Computer" in 1997 but they were already a hit in the UK after their second album "Pablo Honey." Members of the group include Thom York who is the lead vocalist but also plays the guitar and keyboard, Ed O'Brein on the guitar and backing vocals, Johnny Greedwood is the lead guitarist and Phil Selway on the drums and percussion.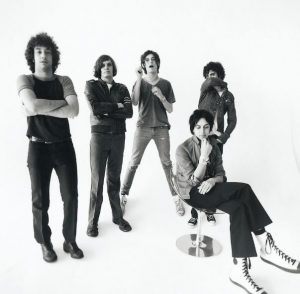 The Strokes: Julian, Nick, Albert, Nikolai Fraiture and Fabrizio formed The Strokes in 1998 in New York City. Julian Casablancas is the lead vocalist while Nick Valesi does the backing vocals and plays the guitar along with Albert Hammond who also plays the keyboard and Fraiture plays the bass. There debut album "Is This It" is ranked number 8 on the Rolling Stones top 100 debut albums and remains a favorite for many indie rock lovers.